Pangraph Industrial Supplies Sdn Bhd
37, Jalan Cenderai,
Kawasan Perindustrian Kota Putri,
81750 Masai, Johor, Malaysia.

+607-3886288 (Hunting Lines)


Sales:
+60197562338
(24Hrs)
+60197562339
+60193812339
+60182652338
Chop Saw
Tuff - Abrasives --- For Stainless Steel/Inox (Special Purpose) ---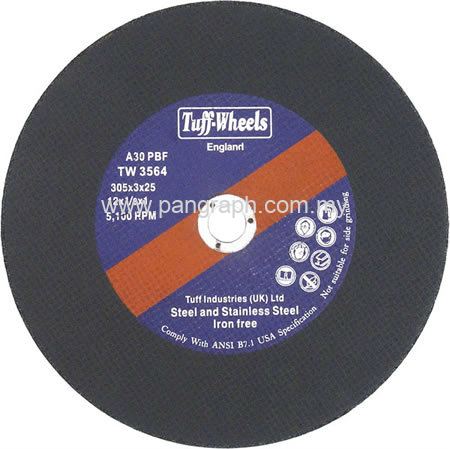 Stainless Steel Applications Iron Free (INOX)
Cut-off wheel for stationary machines - A30 PBF
General Purpose
Designed for a fast cut and to avoid glazing on harder materials on low powered cut-off machines. Ideal for a wide variety of shapes and thickness.
Applications
·Ferrous metals
·Light/heavier structural
·steels and solids
·Thin-wall tubing/pipe
·Small solid bar & rod
·Stainless steel
·Iron Free (INOX)